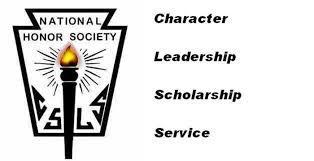 Daily Bulletin Tuesday, Oct. 27th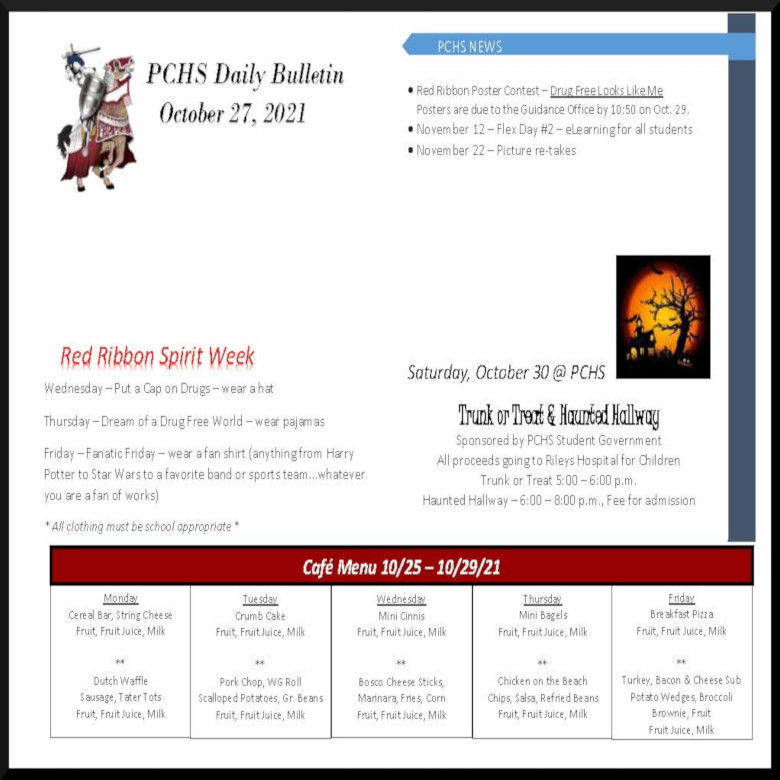 Varsity Softball Coaching Vacancy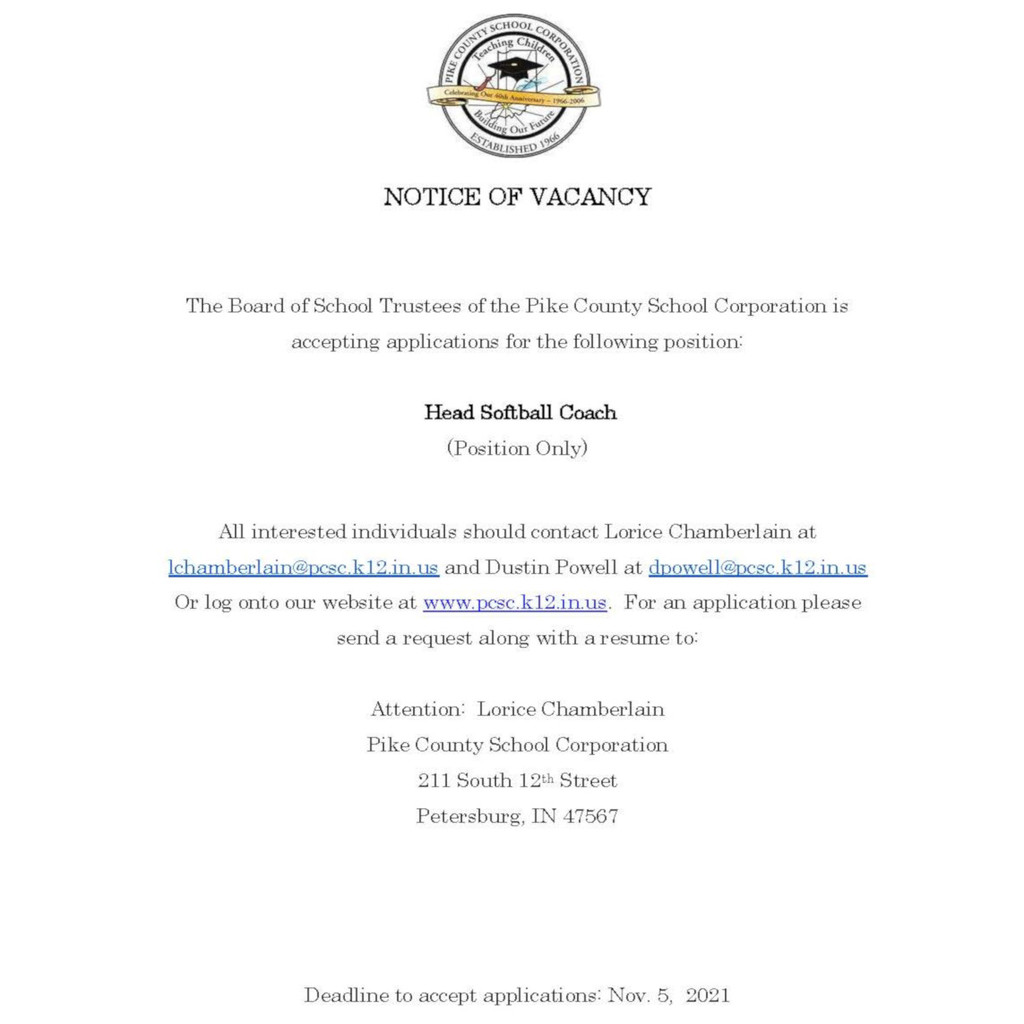 Daily Bulletin Tuesday, Oct. 26th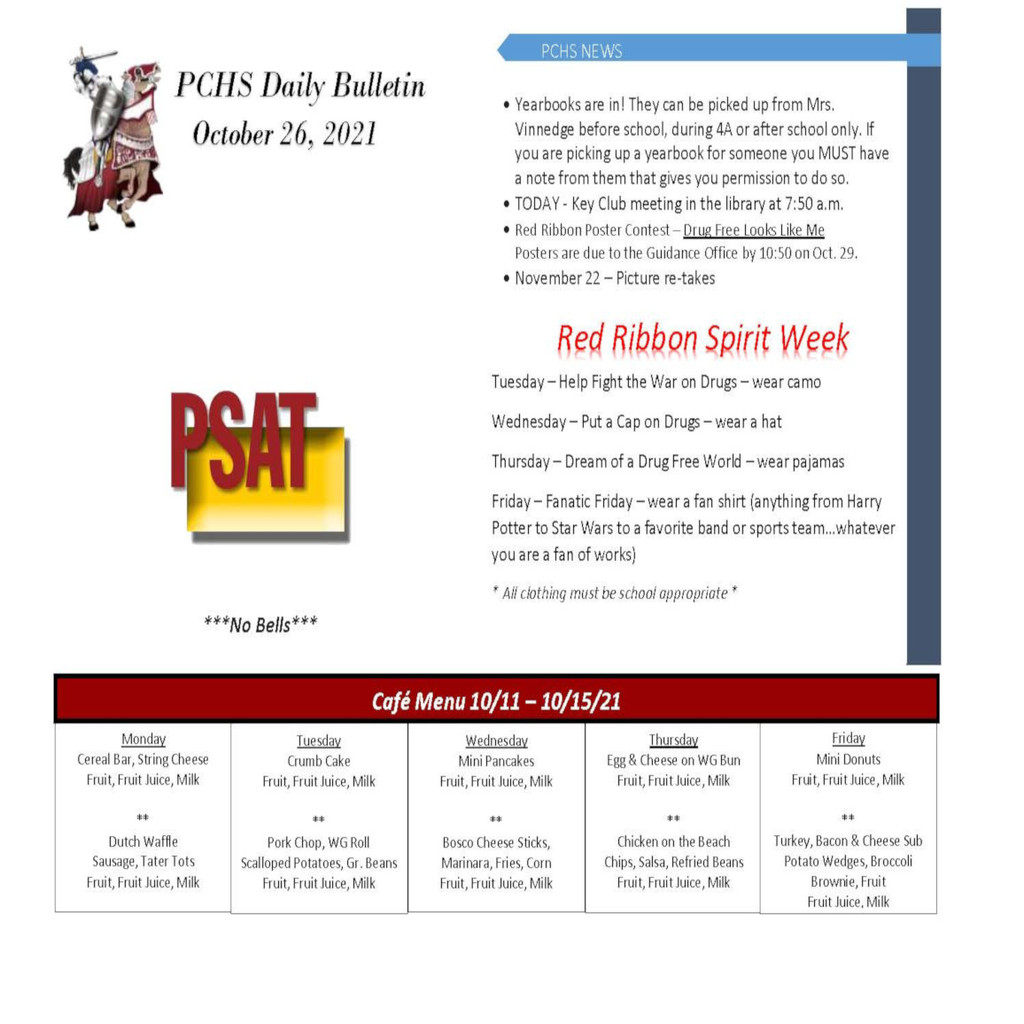 Daily Bulletin Monday, Oct. 25th

Congratulations to freshman Xavery Weisman for advancement to State Finals in cross country! #ChargerPride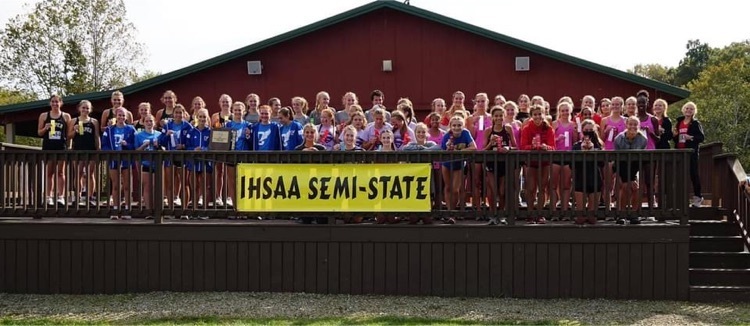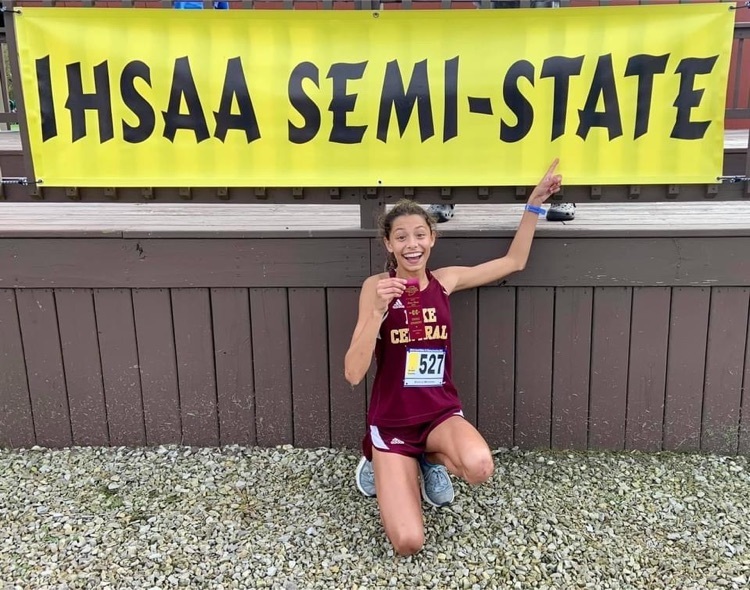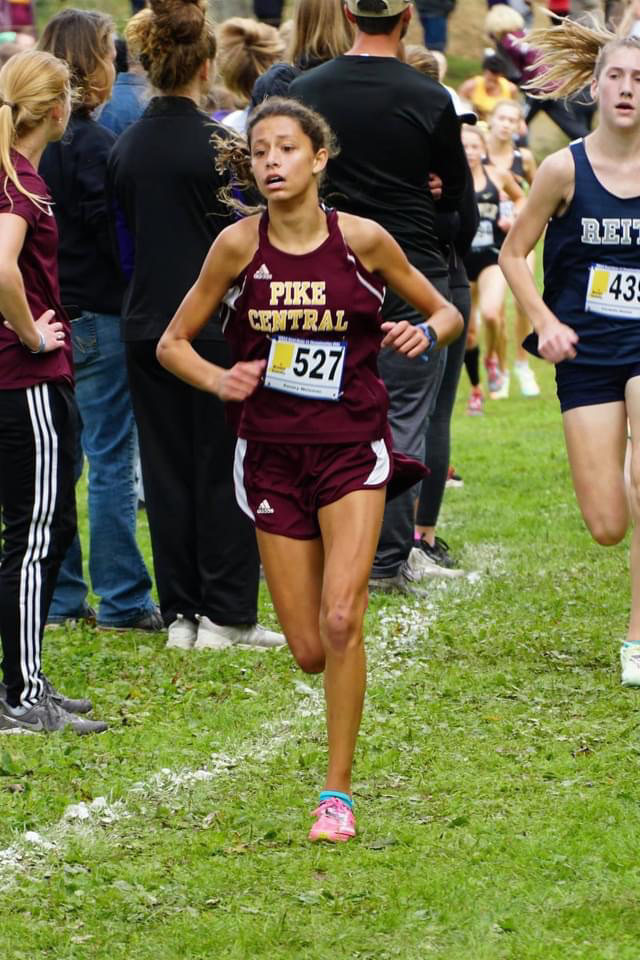 The Pike Central Student Government will be hosting a Trunk or Treat and haunted hallways on October 3oth. The trunk or treat will be in front of the cafeteria doors from 5-6 pm. The haunted hallway will be held from 6-8 pm. There will be a small charge for the haunted hallway and all proceeds will be going to Riley's Hospital for Children.

Mr. Adam Vaal's Fire Rescue class participating in their fire stream training.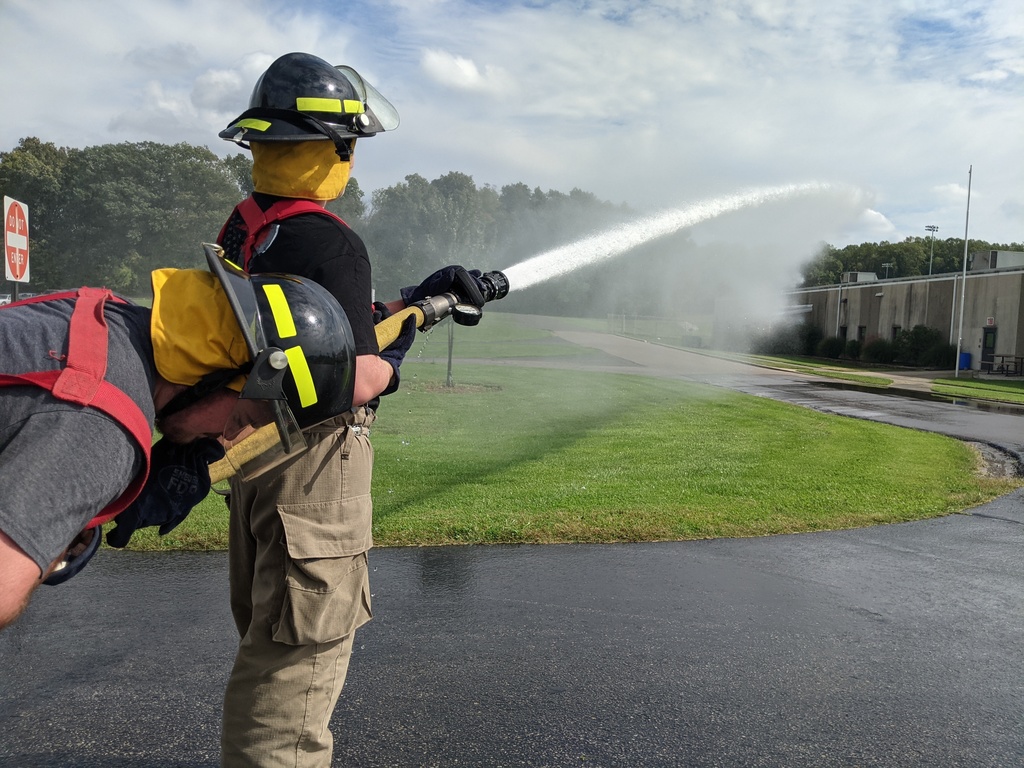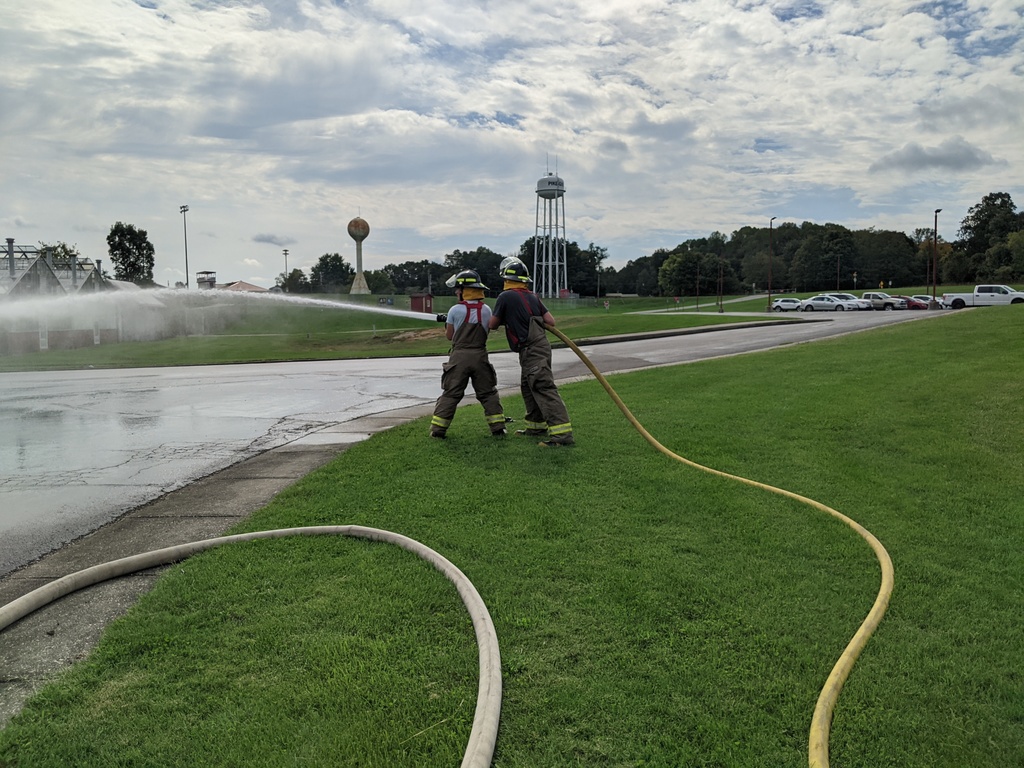 On Thursday Mr. Chris Melvin spoke to Mr. Vaal, Mr. Scott, Mr Howald and Mr. Lameys Engineering and technology classes about opportunities through the Toyota/ Vincennes University Advanced Manufacturing Technology ( AMT ) program. He discussed opportunities, requirements for the program and answered questions students had regarding Toyota and manufacturing in general. If anyone would like more information click on the link provided below.
https://www.indianafame.com/the-amt-program

National Honor Society students working hard during the Day of Caring! Thanks. #ChargerPride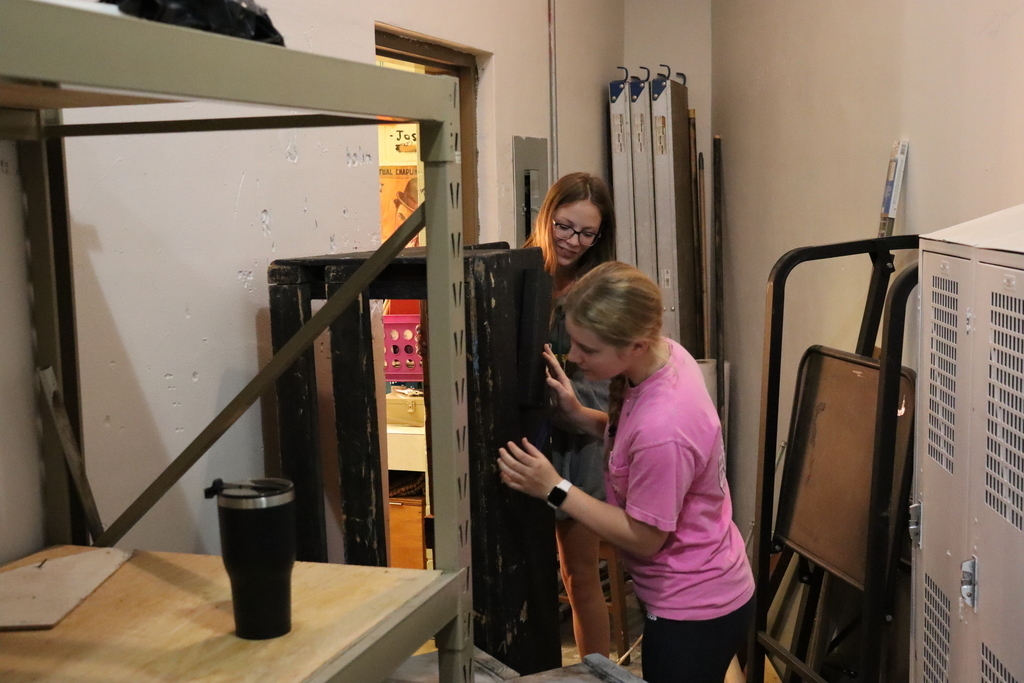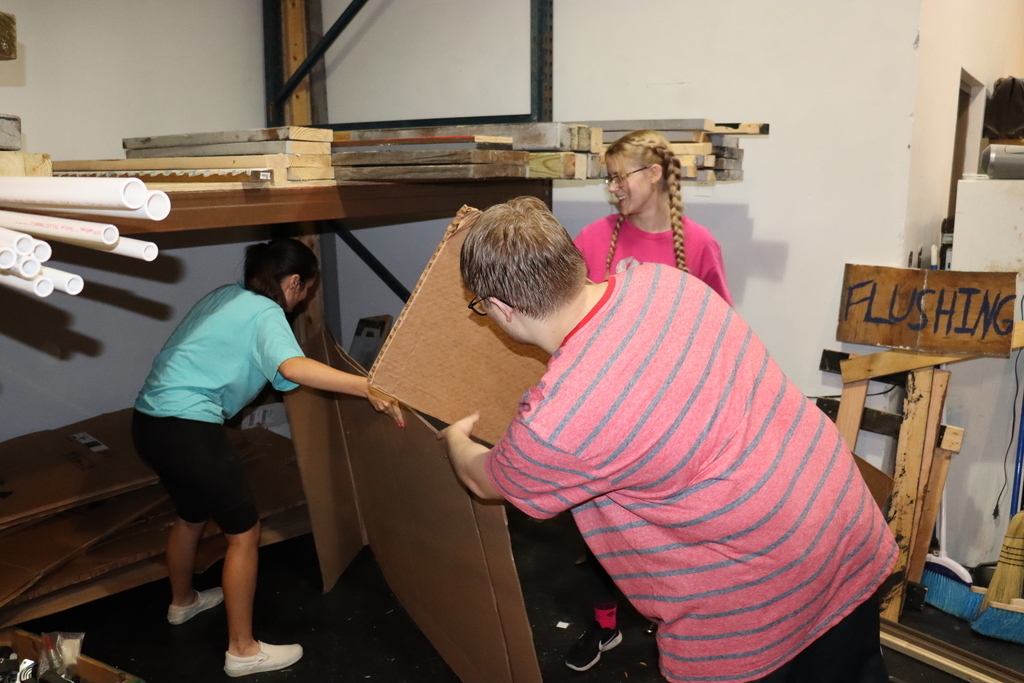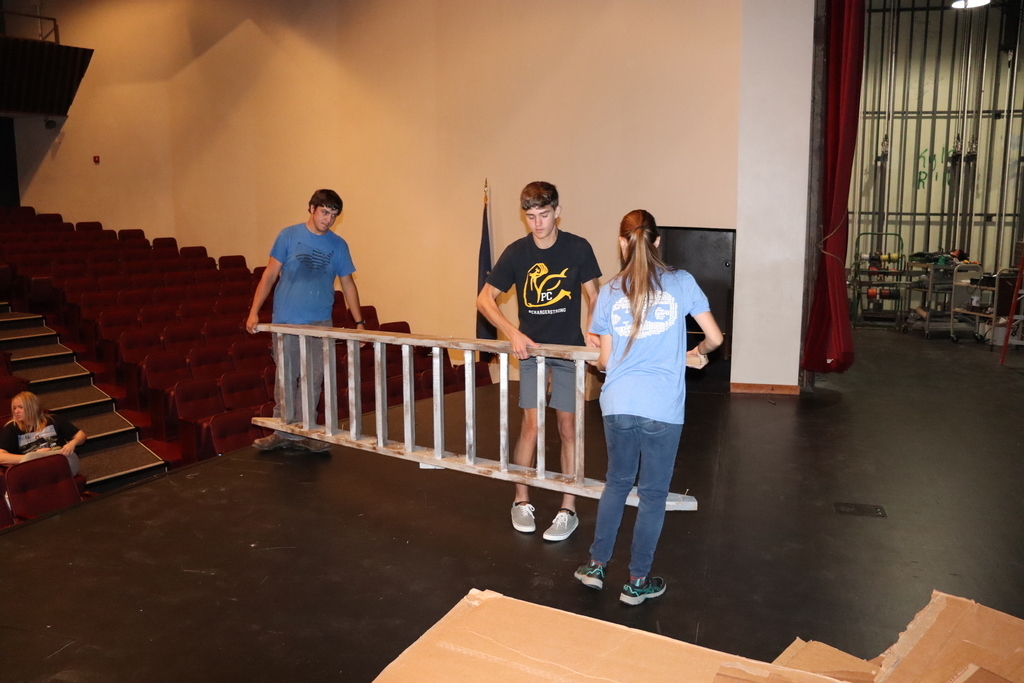 Red Ribbon Spirit Week Oct. 25 - 29th Monday, Oct. 25th - Red Ribbon Week Kick Off (Wear Red) Tuesday, Oct. 26th - Help Fight the War on Drugs (Wear Camo) Wednesday, Oct. 27th - Put a Cap on Drugs (Wear a hat) Thursday, Oct. 28th - Dream of a Drug Free World (Wear Pajamas) Friday, Oct. 29th - Fanatic Friday (Wear a fan shirt, anything from Harry Potter to Star Wars, a band or sports team...whatever you're a fan of works)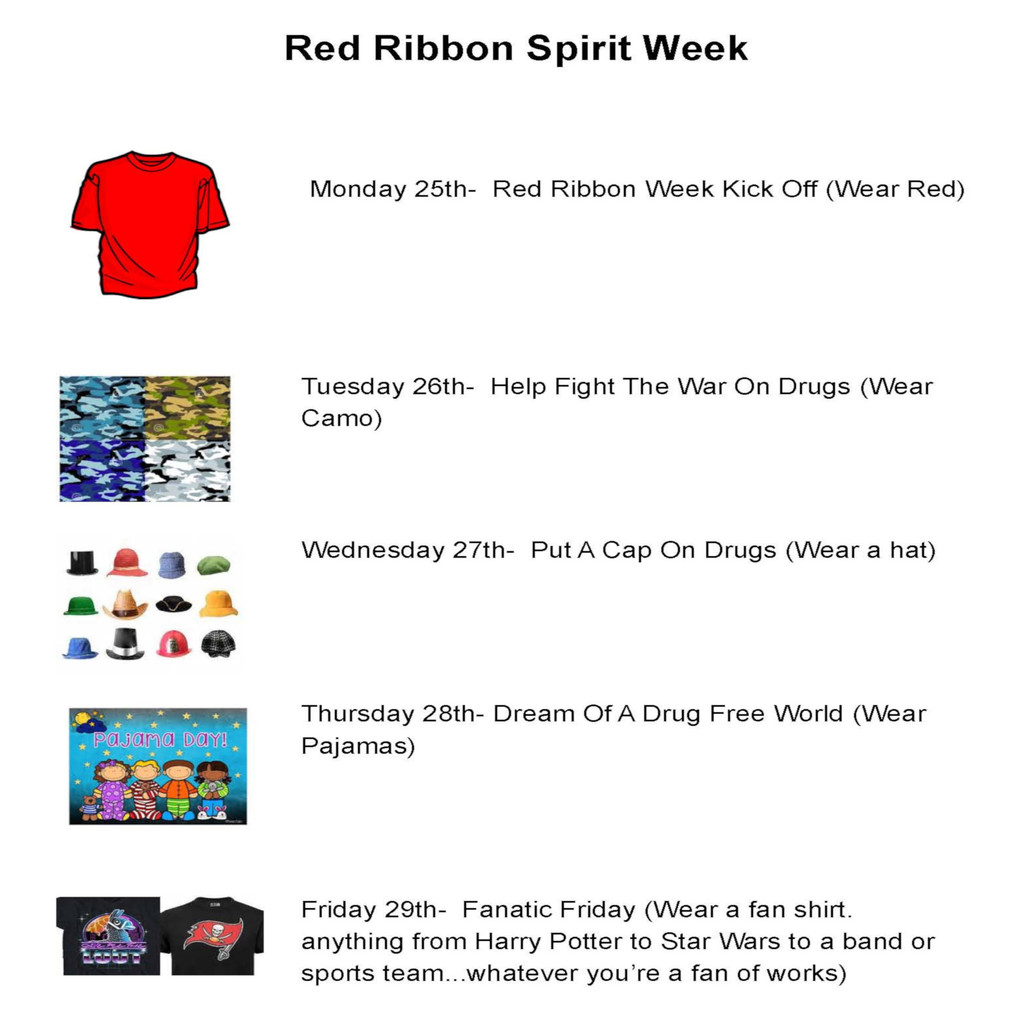 Daily Bulletin Friday, Oct. 15th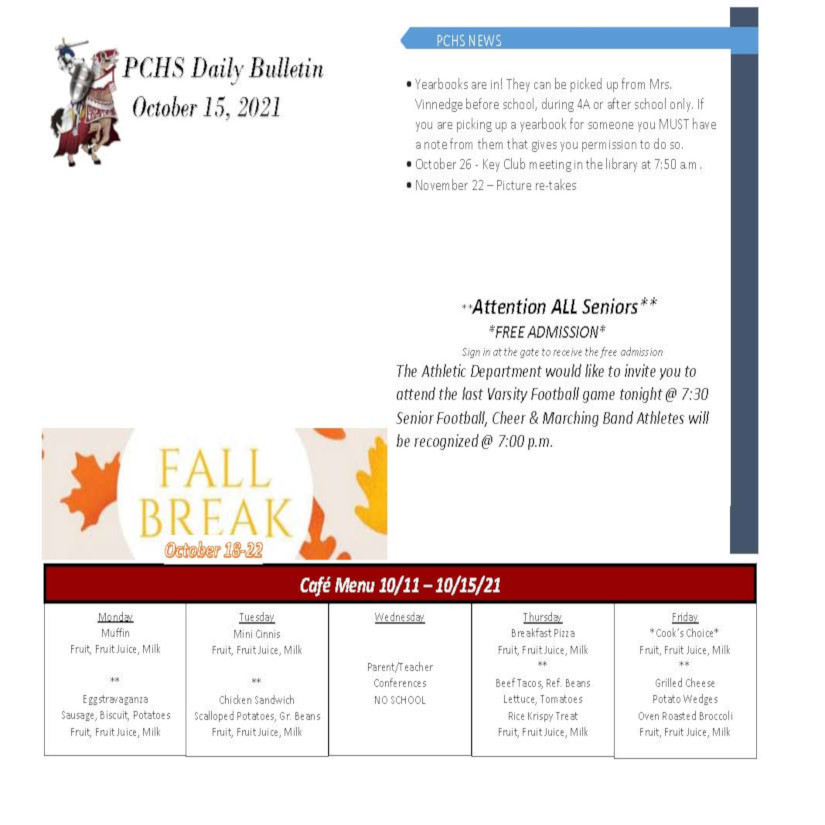 Daily Bulletin Thursday, Oct. 14th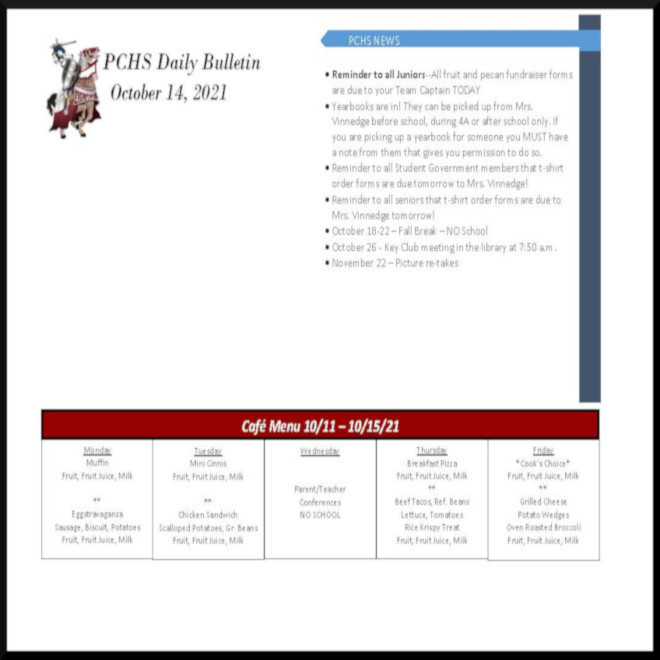 Daily Bulletin Tuesday, Oct. 12th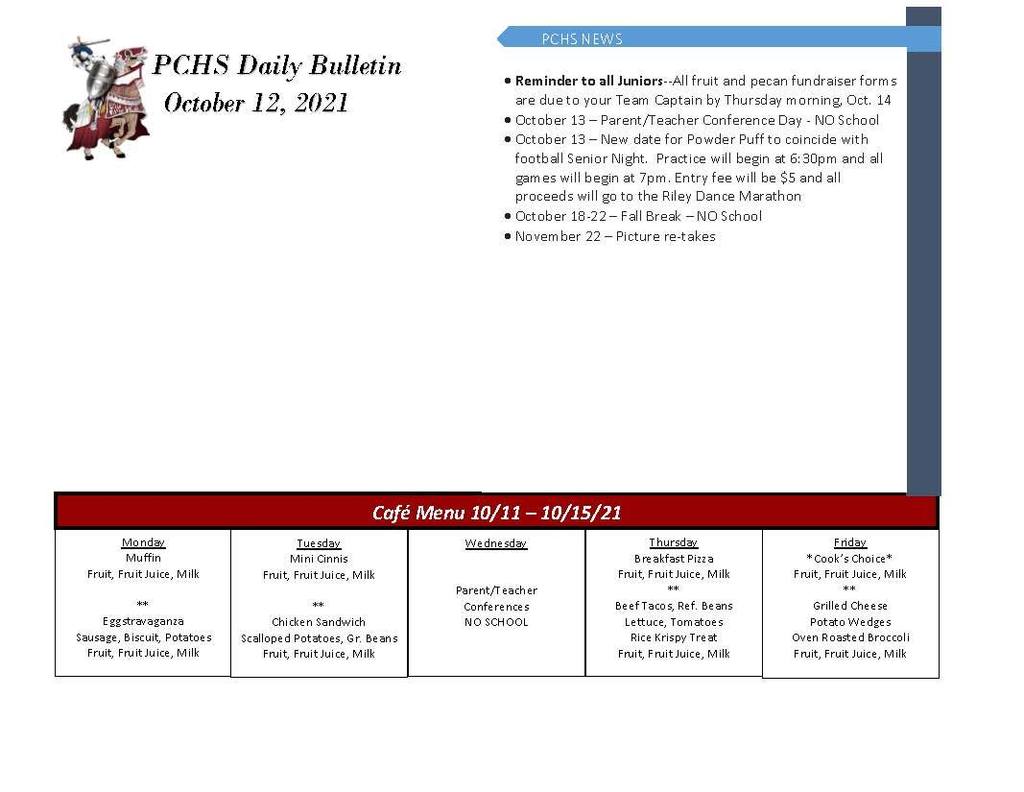 Daily Bulletin Monday, Oct. 11th

Daily Bulletin Friday, Oct. 8th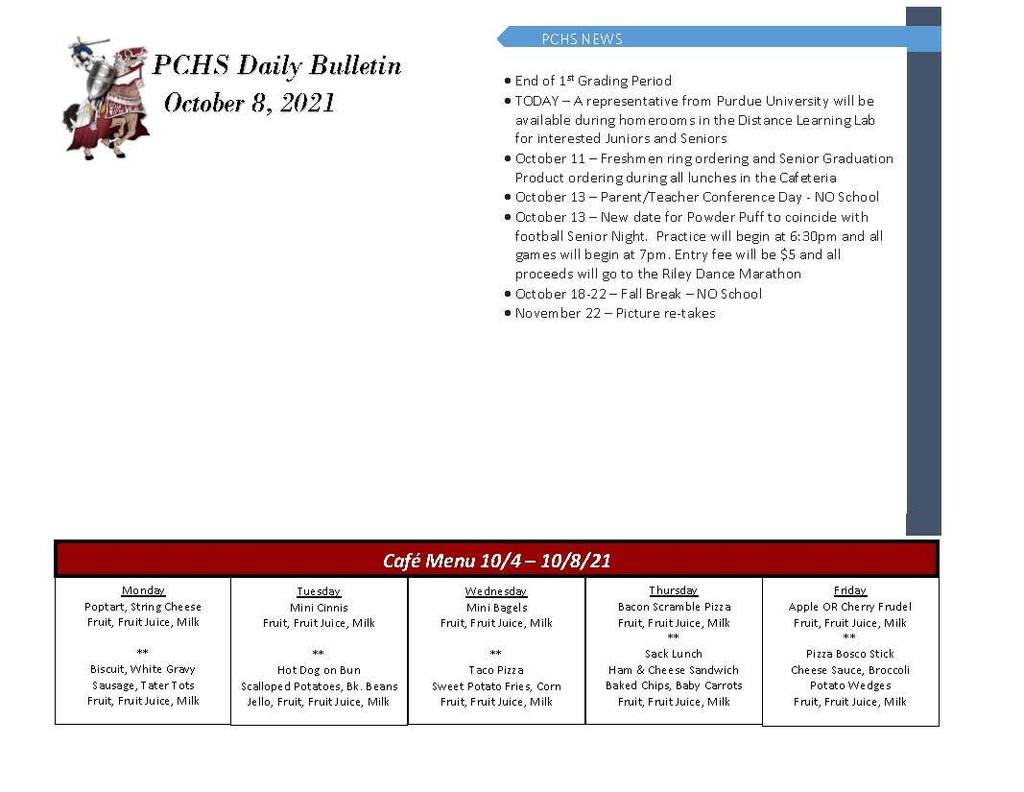 Daily Bulletin Thursday, Oct. 7th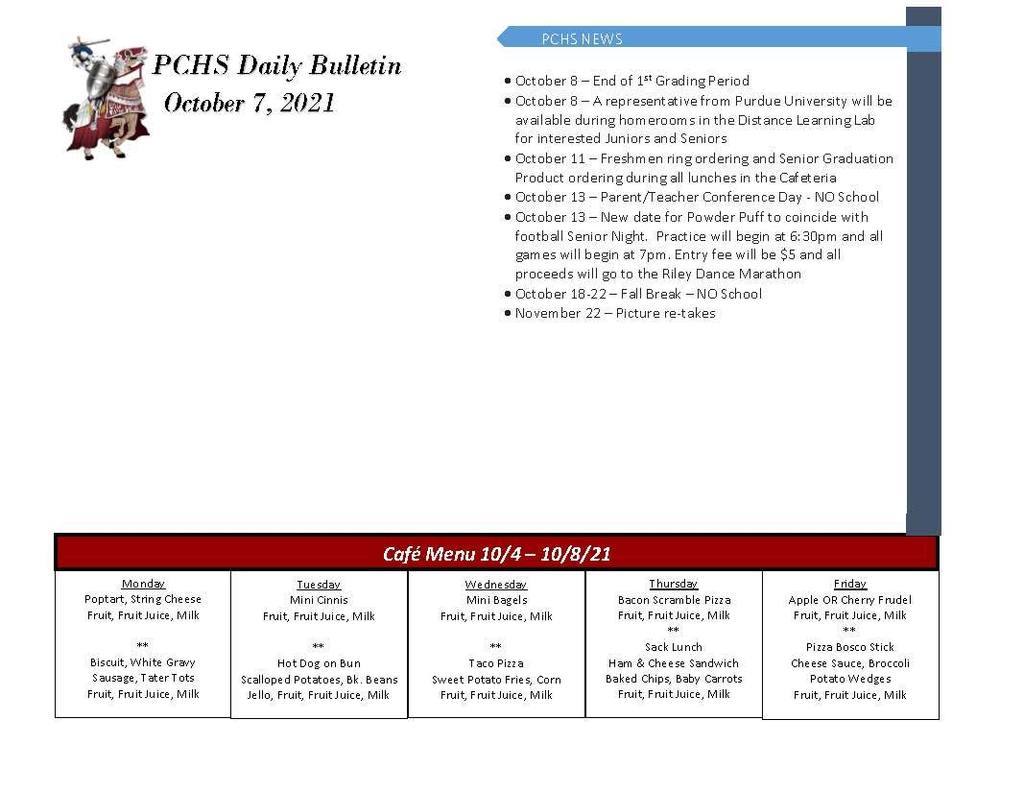 Wednesday, October 13 are Parent/Teacher conferences. There will be no school for students on this day. Teachers will be available from 12:00 - 7:00 PM to schedule conferences with parents. Conferences will be scheduled for 10-15 minutes intervals. We are offering both in-person and virtual options to all parents. Please contact the teachers to schedule a conference. If you need assistance, please contact the high school office at (812) 354-8478.

Daily Bulletin Tuesday, Oct. 5th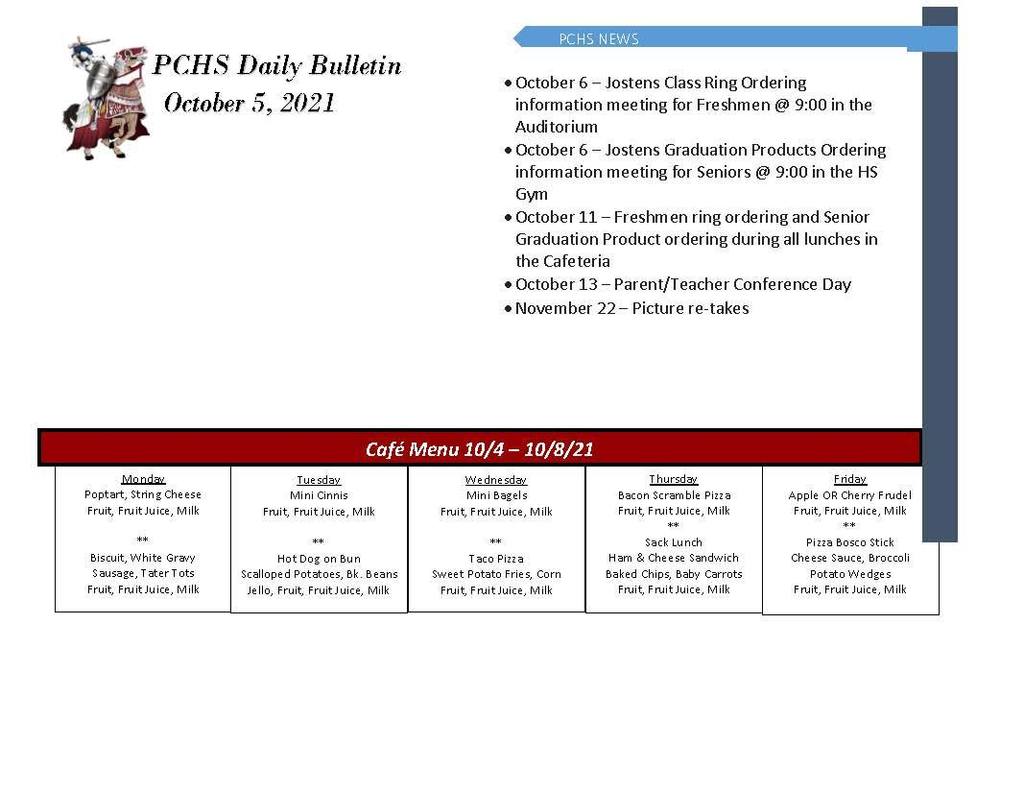 Congratulations to Coach Elliott for his completion of a 70.3 IronMan this past weekend in Muncie. He completed a 1.2 mile swim, 56 mile bike ride and a 13.1 mile run! Super proud, Coach Elliott! #ChargerPride